Braven Auto & Metals' used wheels and tire shop has a wide variety of quality inspected tires and wheels for sale. All of our used tires are road-worthy and in good condition. Whether you need tires, wheels or both, we can help you choose what's right for your vehicle. 
Our professional team inspects every single one of our tires prior to sale. If you have a question about the quality of a tire, wheel or tread, please don't hesitate to ask any of our staff members.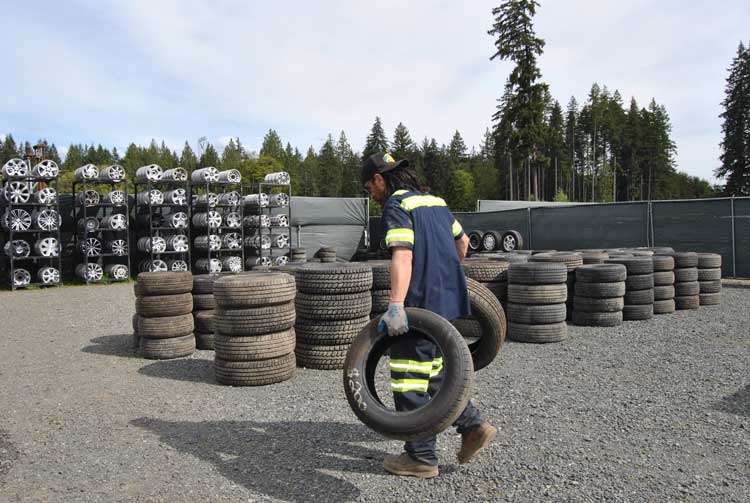 Local Tire Shops We Have Partnered With
We carry a wide variety of quality used tires and wheels. Our inventory carries hundreds of items to choose from, and all of our tires are road-worthy and in good condition. Additionally, you can save money when you buy tires with lightly used tread.
Frequently Asked Questions
Will you mount and balance my tires? How about repairing a flat tire?
We do not mount, balance or repair tires. If you have a question or do not know where to get these services done on your own, you can ask a member of our knowledgeable staff, and we will point you in the right direction.
Can I sell you my used tires?
No, we do not buy tires from our customers.
Do you sell new tires?
Yes, we advocate for the purchase of used tires when possible, but if we do not have what you are looking for, we work with our partner American Tire Distributors to bring our customers the option of buying new tires. Give us a call at (425) 334-3366 to learn about our new tire sales.
What is your return policy?
All tire sales are final. Wheels, however, can be exchanged or returned for in-store credit within 30-days of purchase with receipt and store marking present.